Oundle Fringe Week – Opening Evening Fundraiser
When: 7:00 pm | Friday | 30 June 2017
Act: Jive Workshop (7:00-8:00 ish) and the glorious ONE EYED CATS (8:30 onwards)
Style: Jive, Jump and Rock n Roll
Venue: Victoria Hall, West Street, Oundle (Please bring your own drinks and nibbles)
Whether it's high-octane rock n roll perfect for jiving and jumping, cool blues or hair-down sing-along, the CATS always deliver…and incredibly well! Their large line-up guarantees a huge sound, with a fiery brass section, rocking guitar and rolling piano. They are fine musicians and the music they make is accomplished, energetic and very entertaining and they always lift the roof off the place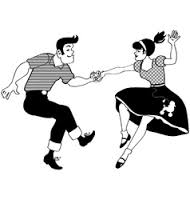 Learn to Jive (Workshop 7:00-8:00) then get ready to bop away the rest of the evening to the glorious ONE EYED CATS.
Let your hair down, treat yourself and enjoy a great night out!
Remember to bring your own drinks and nibbles!!
Tickets: £7.00 (Jive Workshop and the ONE EYED CATS) available online from http://www.oundlefestival.org.uk
Check out the glorious One Eyed Cats at http://www.oneyedcats.com – includes their promo video.